Bhojpuri Actress Biography
Nandita Morarji better known as Nagma (born 25 December 1974). At her peak in the 1990s, The Hindu stated that she "dominated Tamil and Telugu cinema" with her movies Killer, Gharana Mogudu, Kadhalan, Baashha and many others.[1] Born of a Muslim mother and a Hindu father, and on Christmas she began her acting career in Bollywood and acted in a few of the biggest Bollywood movies but shifted down south before returning to Mumbai and continuing films in other languages. She should not to be confused with an item girl who went by the same stage name, because of her craze for the real Nagma, The duplicates real name is Mumtaz Khan (that mistake is made in her listing on the Internet Movie Database website[2]). Nagma has acted in a broad range of India's languages: Hindi, Telugu, Tamil, Kannada, Malayalam, Bengali, Bhojpuri, Punjabi, and now Marathi.[3]
Life, Family and Other Pursuits (1970 to Present)
Nagma's biological father was Sri Arvind Pratapsinh Morarji who's forefathers hailed from a royal background from Jaisalmer later migrating to Gujrat,Porbandar then Mumbai, Her great grandfather Sri Gokuldas Morarji was a reputed business man in the shipping, textile, agricultural and pharmaceutical industries. They were renowned for their philanthropy, charity, generosity and made many prominent educational institutions and Dharamshalas (relegious resthouses) which still exist in places such as Pune and also hospitals. Her mother hailed from the Konkan region of Maharastra belonging to the Kazi freedom fighter family, Who's original name was Shama Kazi now better known as Seema, who married Morarji in 1969 in CCI Club in Mumbai, but separated in 1973. According to Nagma's passport, the name given to her at birth was Nandita Arvind Morarji, which has now been updated to Nagma Arvind Morarji. In her father's obituary printed by the family when her father died she is referred by her original name (Nandita).[4] After divorcing Morarji due to some family problems on August 1973, Nagma's mother married Chander Sadanah, a film producer in March 1975, with whom she had three children: 2 daughters Radhika (settled in the USA) and Jyothika ( a Tamil Cinema actress who married to Surya a top Tamil actor and is currently settled with two kids in Chennai),and a son named Suraj (who works as a associate director with many big directors of Bollywood such as Priyadarshan, Madhur Bhandarkar, Sanjay Leela Bansali, Sajid Khan an is currently workng with Ayaan Mukherji for Dharma Productions and producer Karan Johar). Through her biological father, who had re-married earlier, Nagma has two half-brothers, Dhanraj and Yuvraj.[5]
Nagma remained close to her biological father until his death on 31 December 2005.[6] She explained to a Mumbai reporter that "I am proud of the fact that I belong to the respectable family. My mother was legally married to my father the late Shri Arvind Morarji at a public function at the CCI Club, Mumbai." It was Nagma's mother who encouraged her to become an actress and is said to have been her "constant companion on the film sets" for several years.[7]
Inspired by her entrepreneurial background Nagma forayed into the clothing business by opening a boutique in Mumbai in Bandra West on Hill Road called Nagma's, which was inaugurated in September 2000 by Akshay Kumar.[8] Although the boutique was highly successful and an instant hit. She had to shut it down in 2003 as she had to leave everything behind to be by the side of her ailing father while simultaneously honoring her bhojpuri and other language film commitments apart from her spiritual quest, then teaching Art Of Living. Since she belongs from a her maternal side to a freedom fighters family who owed their loyalty towards their nation who were Congressmen. She idolizes Mrs. Indra Gandhi, was impressed by Rajiv Gandhi and highly inspired by Mrs. Sonia Gandhi. She officially joined the Congress Political Party from the year 2003-04 as an official Star Campaigner, promoting the party, and propagating its agenda nationwide, She later went on to become an AICC (All India Congress Committee) Member from Maharashtra and remains so till date.
[edit]Acting career
Nagma's debut film Baaghi: A Rebel for Love was Hindi cinema's seventh highest grossing film in 1990.[9] With Karisma Kapoor, she was also one of the female leads in 1994's Suhaag with Ajay Devgan and Akshay Kumar'. Following these films, she moved south to star in Telugu and Tamil movies at the behest of her friend Divya Bharti. Explaining her shift, she cited what she was more conscious of the quality of work, in terms of meaty roles and her flair to travel throughout India understanding different cultures and her drive and passion to get acclamation from all over India. She stated "Language was never a barrier I love adventure, culture and have great respect for the Indian tradition", A girl with a Muslim name and a Hindu father and born on Christmas a perfect example of national integration, did what was best for her then. She became a major star in the south and remained so. Although she started of with a bang in Bollywood (Hindi cinema) with topmost banners, actors and directors. The main reason for her shift could have been that her personal family life was getting affected by the yellow journalism and stories.
Her Telugu films include 1993's Gharana Mogudu with Chiranjeevi, Allari Alludu with Nagarjuna Akkineni and Major Chandrakanth with NTR and Mohan Babu. Her Tamil films include Baasha with Rajnikanth and 1994's Kadhalan with Prabhu Deva.In 1996,she became known for acting in a food play scene in the Tamil film Love Birds which involves the male protaganist breaking an egg and cooking it on her navel[10][11] which was similar to the food play scene from Hot Shots involving Valeria Golino.[12]
After moving back to Mumbai, she told an interviewer in 2001, "The pressure of being the number one actress in Tamil cinema was getting to me. I was unhappy with the kind of films I was doing. I couldn't do the kind of work I wanted to because I had to go by the dictates of what the audience expected of a much-in-demand actress. I was stagnating so I decided to take a break."[13] Again based in Hindi cinema, she focused on supporting roles in films like 2000's Chal Mere Bhai, which reunited her with former co-stars Karisma Kapoor, Salman Khan and Sanjay Dutt. Within a year, Nagma enrolled in the spiritually oriented Art of Living course, eventually teaching it herself in Mumbai and elsewhere.[14] While based in Mumbai, she continued to work in some Telugu and Tamil movies, such as Allari Ramudu and Citizen, as well as taking leading roles in some Malayalam films.
Nagma was "a prominent campaigner for the Congress party...on the election trail for the party in Bihar and Jharkhand."[15][unreliable source?] She is quoted on the front page of The Telegraph as asking "Why were the reports made public when I have just returned from successful political campaigning in Jharkhand?"[16]
Nagma has acted in Bhojpuri movies, including films with the "Big Boss" participant Ravi Kishan, with whom she was linked romantically.[17] She won a Best Actress award at the 2005 Bhojpuri Film Awards for her performance in Dulha Milal Dildar.[18] In 2006's Ganga, she starred in the title role opposite Amitabh Bachchan and Hema Malini. When asked why she shifted to Bhojpuri films, she said "I wanted to do films in different languages. I have already done movies in 10 languages. My first Bhojpuri film 'Panditji Bataayina Biyaah Kab Hoii' was a huge hit. After that the offers poured in and they were too good to be ignored."[19] When interviewed by The Hindu in Delhi in April 2007, she indicated that another important reason for her decision to focus on Bhojpuri films was to help with her political campaigning.[20]
In 2006, she made her Punjabi film debut, starring alongside Raj Babbar in Ek Jind Ek Jaan.
Discussing her career in a Mid-Day interview in September 2006, Nagma said "I have learnt nine languages, so I want to do films in all languages. On the Hindi film front, I am in the process of signing a very big period thriller. I am getting to do a variety of roles with content, so I am satisfied."[21] While noting her commitment to complete several Bhojpuri films she was involved with, in March 2007, she expressed her intention to next focus on returning to Hindi films after wrapping up her projects.[22][unreliable source?] In her 2007 Hindustan Times interview, in which she discusses her future plans for cinema and politics, Nagma responded to a question about her reputation for controversy by saying "You need guts to deal with controversies. Of course, whether it's for negative or positive reasons, I've always been in the news."[23]
[edit]Politics
A vocal supporter of India's Congress Party, She had only formally become a member of the Congress Party in Delhi, reportedly citing its "commitment towards secularism and welfare of the poor and weaker sections" as her reason for joining.[24] She was also fielded by the Bharatiya Janata Party (BJP), as a candidate from Hyderabad for the General Lok Sabha Elections according to an Indo-Asian News Service report [25] Nagma has elsewhere been cited as saying that she first supported the Congress Party because of her admiration for Rajiv Gandhi.[26]
In a 2006 interview, aptly titled "Nagma the Survivor," she made a direct link between her family history and her political activism: "My mom is Muslim and my dad is Hindu. We were brought up to respect all religions. Communal riots pained me. I wanted to do something. So I joined politics.". She had to turn down an offer to run for India's Lok Sabha in 2003 due to her many film commitments. "If I wanted to become a member of Parliament I would need to give 100 per cent to my constituency — which I could not at that point of time."[27] In an interview with the Hindustan Times in 2007, she said "politics will continue" [23] Interestingly, her last lead role in a major Bollywood film was opposite fellow Congress Party member and then M.P. Govinda. She was in serious contention for his seat in 2009 for the General Lok Sabha Elections which was also highlighted in Star News from Mumbai. She has been continuing her vigorous efforts in AICC and is campaigning in Uttar Pradesh and other parts of India.
Nagma has said that she meditates daily and considers herself to be "a very God-loving person." In line with her family's mixed religious background she has stated that she has read the Qur'an, Bhagavad Gita, and Bible. In 2007, she finally accepted Christ as her Saviour and publicly came out about her faith in Christianity.
Vijaya Lakshmi, best known by her stage name Rambha, is an Indian film actress. She has acted in over 100 South Indian films and also in Bollywood films. She had done several successful films in Telugu, Tamil, Malayalam, Hindi, Kannada, Bengali and Bhojpuri films. She paired up with popular heroes like, Chiranjeevi, Balakrishna, Rajnikanth, Kamal Hassan, Mammootty, V. Ravichandran, Karthik Muthuraman, Jayaram, Mithun Chakraborty, Salman Khan, Anil Kapoor, Akshay Kumar, Ajay Devgan, Sunil Shetty, Govinda etc. She appeared as a Judge in Kalaingar TV's Maanada Mayilada.
She was born as Vijaya Lakshmi in Vijayawada, Andhra Pradesh . Rambha married Mr. Indran Pathmanathan, the founder and chairman of Magickwoods, a kitchen and bathroom manufacturing firm based in Canada, on April 8, 2010, in Tirumala. She is also the brand ambassador of her husband's firm, which has manufacturing facilities in Canada, India & China. She gave birth to a baby girl in Toronto on January 14, 2011.
Rambha's career started with a Malayalam film Sargam (1992 film) opposite Vineeth. She again paired up with Vineeth in Champakulam Thachan. She then entered Bollywood and was paired up with popular heroes like Chiranjeevi, Rajnikanth, Salman Khan, Anil Kapoor, Mithun Chakraborty, Akshay Kumar, Ajay Devgan, Sunil Shetty, Kamal Hassan, Joseph Vijay, Govinda etc. Her second Tamil movie Ullathai Allitha, which remains her biggest hit till date, gave her a major breakthrough in her acting career. It was from this movie she started doing glamour roles which instantly won her numerous fans. She even had a nickname 'Thoday azhagi' (Gorgeous Thighs) which was given by her fans because she had beautiful big thighs. She had huge success in South Indian films from the mid/late 90s till early 2000s. People loved her glamour roles and especially her 'thundering' thighs and a gorgeous smile in the silver screen. She also had very tough competition at that time with hugely popular heriones like Simran, Roja, Meena and Nagma all in their prime. While approaching the mid 2000s Rambha started losing her magical touch as age slowly started catching up and a new crop of young heroines started their reign in Tamil films.
Rambha started her career as a producer with help of her brother for Three Roses! in which Jyothika, Laila and Rambha are the three lead character. Unfortunately the film failed in the box office despite Rambha acting glamorously.
Rambha has acted in several languages and maintained a successful balance in Malayalam, Telugu, Tamil, Hindi, Bengali etc. She is currently concentrating on Bhojpuri films. Her latest film in Malayalam titled Paayum Puli in 2007 is getting good reviews. Despite being in the mid 30s she did one of her most glamorous roles for this film. Most of her movies are successful. She has acted in two Bengali films and now she has three Hindi films.
She is also the brand ambassador for Magickwoods, Canada-based international company that deals with home, kitchen, and bath vanity high luxury products. For this she has been gifted a black BMW 750Li by the company.She now owns a brand new Land rover whch she gifted to her baby LAANYA.
She was a judge in Maanada Mayilada show in Kalaignar TV. Her valuable comments helped the participants improve their dancing and overall performance.
source:
http://www.bhojpuri-actress.com/bhojpuri-actress-rambha-biography/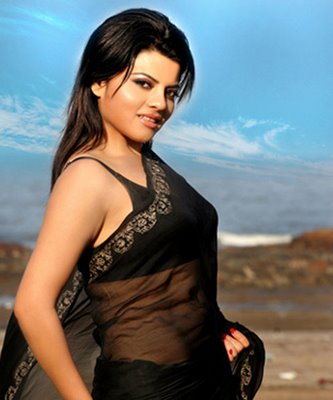 Bhojpuri Actress Ruby singh Depressed ends life
BNBNEWS- BHOJPURI ACTRESS RANI CHATERJEE